Some of the most exciting racing anywhere takes place at our local tracks here in Southeastern Kentucky. The drivers put on a tremendous show for the fans every weekend in a variety of racing classifications. Most tracks offer Late Model, Street Stock, Bomber, Road Hog, and 4-cylinder divisions. Modifieds are also a big draw at some of the tracks. This web site will pay tribute to past and present contributers to the sport we love so much!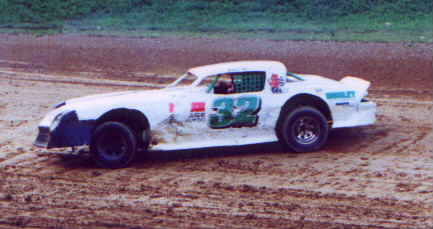 The local drivers put on a tremendous show for the race fans every weekend with very little recognition for their efforts. This website will give the drivers, track promoters, fans, and racing enthusiasts the recognition they well deserve. Perry Co Speedway will be the featured track of this site with coverage of ThunderRidge Raceway, Mountain Motor Speedway, and other local facilities as possible.
Please go to the guest book to let us know you've visited our site and feel free to make comments or suggestions. Thank you for stopping in.